Be the Trusted Source
Avoid speculation and move forward in uncertain times.
Communication
Crisis Management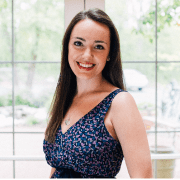 Inspired by:
Ryan Guglielmo, Public Relations Director at Dixon Schwabl Advertising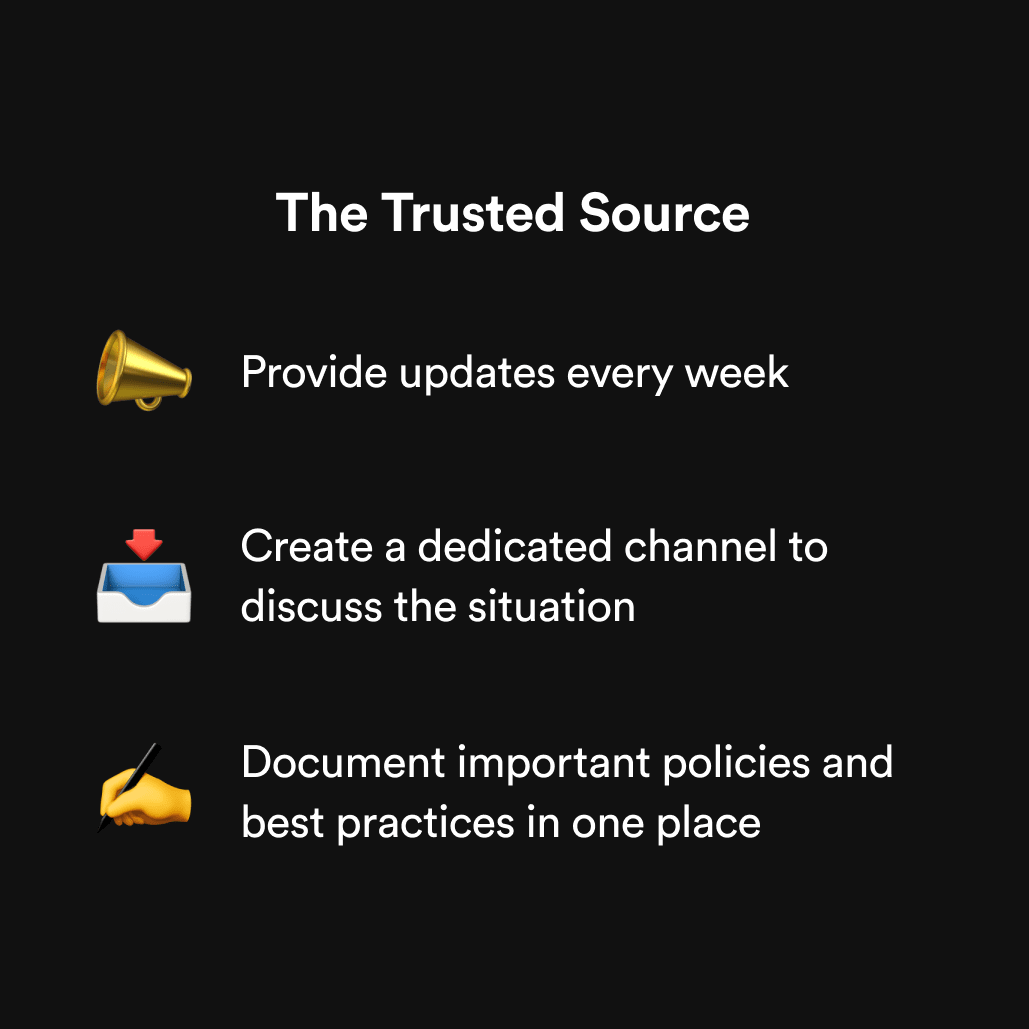 Be the Trusted Source
When bad news hits, it's normal to feel a sense of shock and disbelief. Sometimes, it feels easier to "bury our heads in the sand" than deal with grim realities.
Distrust and disbelief about traumatic events are hard to overcome if you're relying on politicians or social media for all of your information. Your team needs a trusted source to provide them with credible news so they can fully understand the situation.
You can provide this by curating information and educational resources - even though it might feel like it's beyond the scope of your role as a manager. Here's how to implement this.
📣 1. Provide updates every week
You can make your announcements in a team meeting, on Slack, or through email. Make sure to address questions like:
• What government guidance should everyone know about? Why is it important? • What's the latest information on how the situation is developing?
Even if there are no new updates, make sure to communicate this to your team.
📥 2. Create a dedicated channel to discuss the situation
Have a place -- like a Slack channel -- to share statistics, news about social distancing guidelines or closures, and other developments.
Try to avoid speculation here. Share facts only.
✍️ 3. Document important policies and best practices in one place
Write down the latest work policies and best practices in a company wiki, like Notion. This can be anything from working from home guidelines to remote communication principles to health advice. It will help everyone have a single source to refer to.